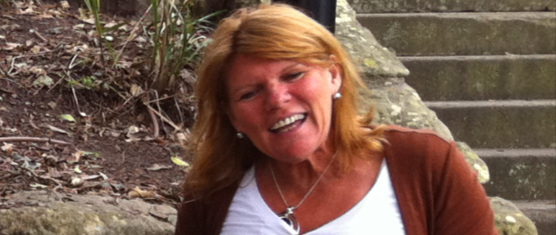 Artist Statement
Primarily the sources of my imagery come from what I see every day from nature or a past memory which evokes a process of sketching, writing a passage of thought or taking a photograph to capture that 'snap shot' idea. From here I will play with form, materials and dimension, working with a Marquette for proof of concept. Each project often consists of multiple works, often in a range of different media, grouped around specific themes and meanings. During research and production new areas of interest arise and lead to the next body of work.
With a construction industry background and working in IT and Graphic Design lending itself to understanding the processes of and translating the architecture, geometry and physics into sculpture.
The combination of life experiences and working with a medium to express that emotion or experience is a very gratifying process. To tell a story, connect with the audience and emote a thought process.
The body of work I'm presenting at present is stainless steel and Corten sculptural pieces that are characterised by clean flowing lines that reflect light and their surrounds, picking up a kaleidoscope of colour and taking on a life of their own. Often combined with sandstone or timber to give warmth and a character.
Rhonda Castle is a mixed media artist. Her work integrates stainless steel, Corten, sandstone, acrylic, timber and found objects. Castle explores and experiments with the use of these materials and techniques to produce sculptures that aim to convey emotional energy through form. Her background in construction and graphic design lends itself to her expressive work.
Castle has exhibited widely throughout NSW including Sculpture in the Vineyards – Hunter Valley, Hunters Hill Sculpture By the Harbour, Coal Loader Art Exhibition – Waverton  and Sculpture on the Greens Kooindah Waters Central Coast.
Castle has been commissioned for work both private collections and commercial interests.
Sculpture By the Bay   – Winner Acquisition Prize ,
Nelson Bay Sculpture Festival – Highly Commended Artists Prize
Yarramalong Sculpture Trail – Highly Commended Outdoor Exhibit
Sculpture on the Greens Kooindah Waters – Wyong – Major Stipend Winner
2019
Sculpture in the Valley – Kangaroo Valley
Lake Lights – Jindabyne
Sculpture Bermagui
2018
Sculpture in the Garden – Rosby Mudgee
Sculpture in the Vineyards, Hunter Valley
Winged Fables – Solo – Tuggeranong Art Centre ACT
2017
Sculpture in the Garden – Rosby Mudgee
Sculpture in the Vineyards, Hunter Valley
Sculpture By the Harbour – Hunters Hill
Sculpture Bermagui
2016
Sydney Eye Hospital – Solo Exhibition
Sculpture at Killalea – South Coast NSW
Somewhere Down the Lachlan – Forbes
Sculpture in the Paddock – Yass
Sculpture at Kooindah, North Wyong
Sculpture in the Garden – Rosby Mudgee
Sculpture in the Vineyards, Hunter Valley
Forest of Tranquility – Ourimbah
Sculpture By the Harbour – Hunters Hill
2015
Wood Symposium – Rylstone
Gallery 47 – Group Indoor Exhibition – Rylstone
Sculpture in the Paddock – Yass
Bobbie P Gallery – Solo Exhibition – Wyong
Rockdale Art Festival
Sculpture at Kooindah, North Wyong
Sculpture in the Garden – Rosby Mudgee
Sculpture in the Vineyards, Hunter Valley
Forest of Tranquility – Ourimbah
5 Lands  and Connections Exhibition Avoca Beach
Sculpture By the Harbour – Hunters Hill
2014
Discovery Point , Tempe – Site specific exhibition
Rockdale Art Festival
Sculpture at Kooindah, North Wyong
Coal Loader Art Exhibition Waverton
Sculpture in the Garden – Rosby Mudgee
Sculpture in the Vineyards, Hunter Valley
Forest of Tranquility – Ourimbah
5 Lands  and Connections Exhibition Avoca Beach
Sculpture By the Harbour – Hunters Hill
2013
Sculpture By the Bay – Nelson Bay –  Winner acquisition  Prize "en Passant"
Sculpture on the Greens
Central Coast Grammar Art Show, Erina Heights
Coal Loader Art Exhibition Waverton
Sculpture in the Garden – Rosby Mudgee
Sculpture in the Vineyards, Hunter Valley
2012
Mistletoe Winery, Hunter Valley
Central Coast Grammar Art Show, Erina Heights
Sculpture in the Vineyards, Hunter Valley
2011
Central Coast Grammar Art Show, Erina Heights
2010
Professional Artists Studio Trail, Newcastle, Warners Bay and  Raymond Terrace
2009
Butterflies Garden Wollombi group exhibition
Professional Artists Studio Trail, Newcastle, Warners Bay and  Raymond Terrace